This Ain't My 1st Rodeo!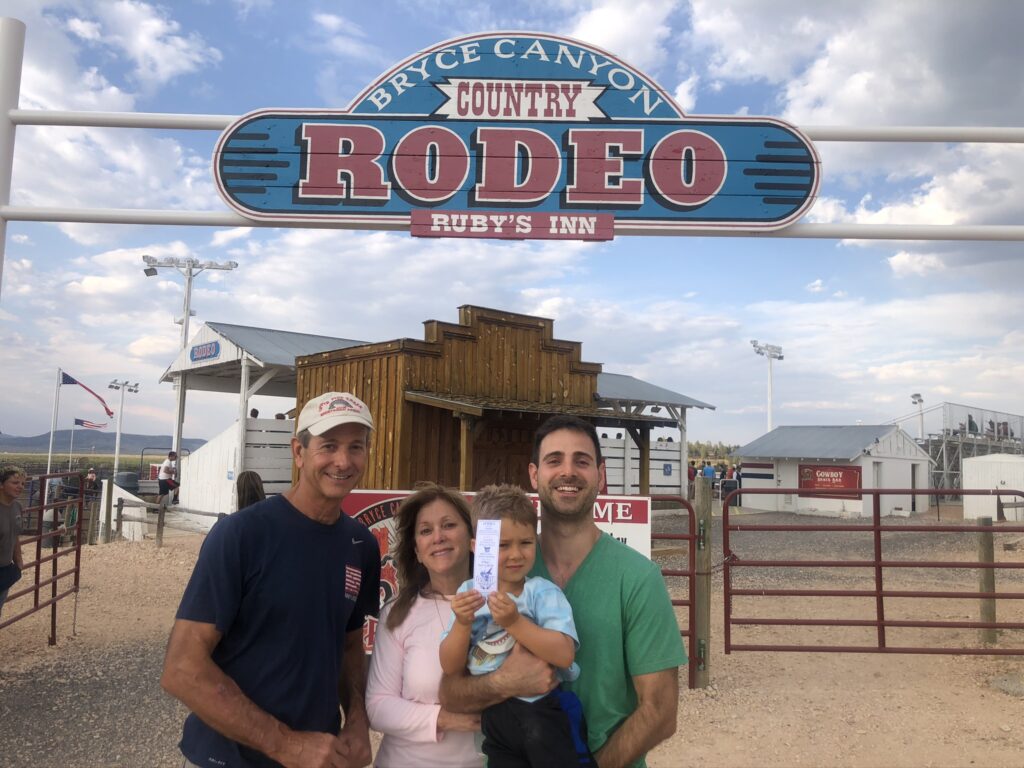 Cary and I recently retired. Yay! Of all the things we want to do, seeing the splendor of our great country was high on our list. What better way then to travel by RV "From Sea to Shinning Sea!"
We thought a 2-week trip would give us a chance to see what we did and didn't like in an RV. But more importantly, we picked up our grandson, Noah (4 yrs), and his "PapDaddy," Andy, and headed to Utah in a rental, Class C Thor Motorcoach Trade Winds.
We discovered we LOVE traveling in an RV! Utah is beyond spectacular! We visited many Nat'l parks including Zion, Bryce, Capital Reef, Arches, and Canyonlands. Everyday we hiked 1-3 miles. It was HOT and we reached some amazing heights…up to 9,ooo ft! Noah was incredible. He hiked everywhere we hiked and often the hikes were 2-3 hours and somewhat dangerous.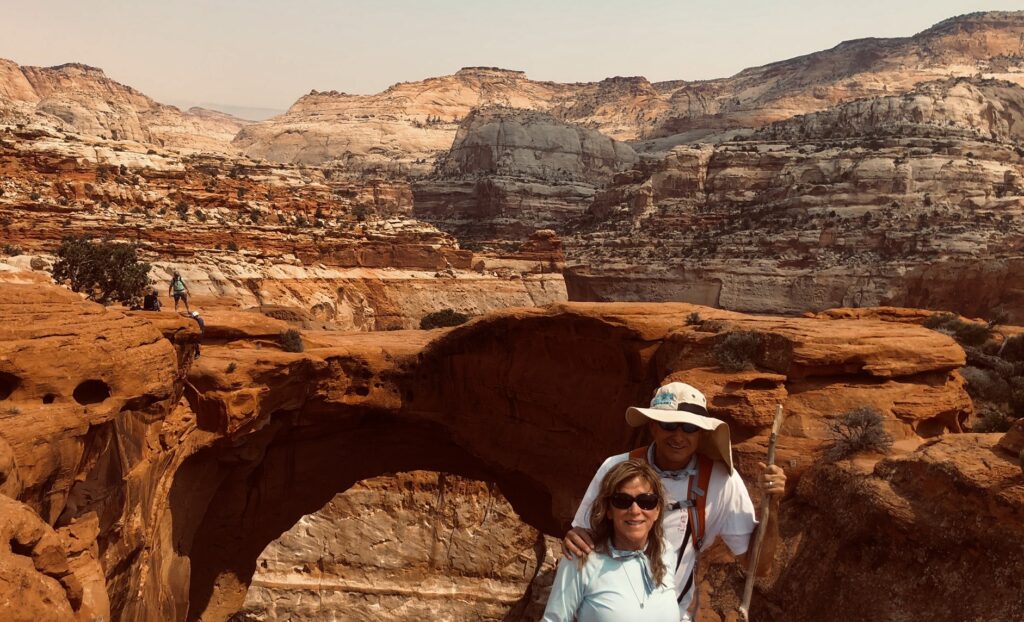 We really liked stopping overnight at the campgrounds, especially Fruita in Capital Reef where there were pear orchids, a stream, and free firewood for our awesome campfire. We all liked making smores and
cooking great meals over the campfire. Noah liked collecting rocks and his three favorite toys were a flashlight, a back scratcher, and a red rubber worm that he wore under his hat. Sometimes when he removed his hat the worm would stick to his hair without his knowing.
We also learned we do NOT like traveling in an RV that is poorly made. Everything in the RV rattled to the point we had to yell to hear each other. When we drove on a curvy road, cabinet doors and drawers would open and things fell out. The thing that really bothered me, though, was the overhead cab; Andy loved sleeping in it, by the way. But we were in Utah with spectacular mountain ranges and our view was often blocked by the overhang.
But what does all this have to do with a Rodeo?
Our 2nd night in Bryce we heard there was a rodeo down the road, the Bryce Canyon Country Rodeo, Ruby's Inn. What better entertainment for a 4-yr old! It was really great! There were kids who looked as if they were as young as 6-years old learning the sport of bull riding atop uncooperating sheep! Before we left for the rodeo, Andy said, "This is my 1st rodeo." And then Cary said, "This is my 1st rodeo, also." And then I thought about it and realized, "This is my 1st rodeo, too!"
Of course, after we left the rodeo (and for the rest of the trip) just about every time we did something new we said, "This ain't my first rodeo!" For some reason it cracked us up every time!
In Dec., 2020 we finally purchased our 1st RV. It's a class B, by Leisure Travel. The model is the Unity with the island bed floorplan. Take a look…Our LT Unity