St. George Island BREAKING NEWS:
The Lynch's are moving to the island!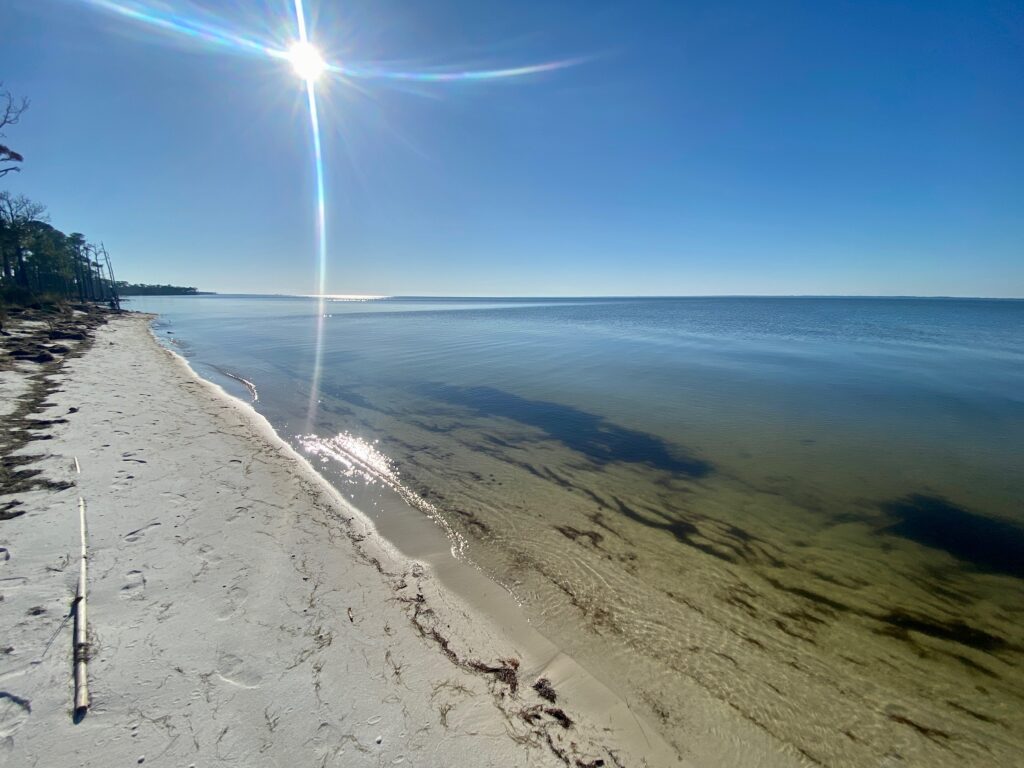 The first time we arrived on the Forgotten Coast it was to camp at the St. George Island State Park campground. We were instantly struck by the beauty of the crystal clear water, the natural habitat and the white sand beaches.
St. George Island (known locally as SGI "The Island") is 28 miles long and only one mile wide. A four mile bridge connects the island to the mainland. The southern side of the island faces the Gulf of Mexico with miles of white quartz sand beaches with sand so fine it squeaks beneath your feet when you walk. The bay side of the island faces north and borders Apalachicola Bay with crystal clear water the color of pale green sea glass. The beautiful white sand is interspersed with cypress, slash pine, palm trees and other native plants providing a habitat for a variety of species of birds and animals.
SGI is a known nesting ground for loggerhead sea turtles. They come to the beach to lay their eggs between the months of May and October. Peregrine falcons, owls, bald eagles, osprey soar overhead while out in the water there are an abundance of spotted trout, red drum, black drum, pompano, sheepshead, triple tail, Spanish mackerel, grouper, snapper, snook, tarpon and many other great catching and eating fish.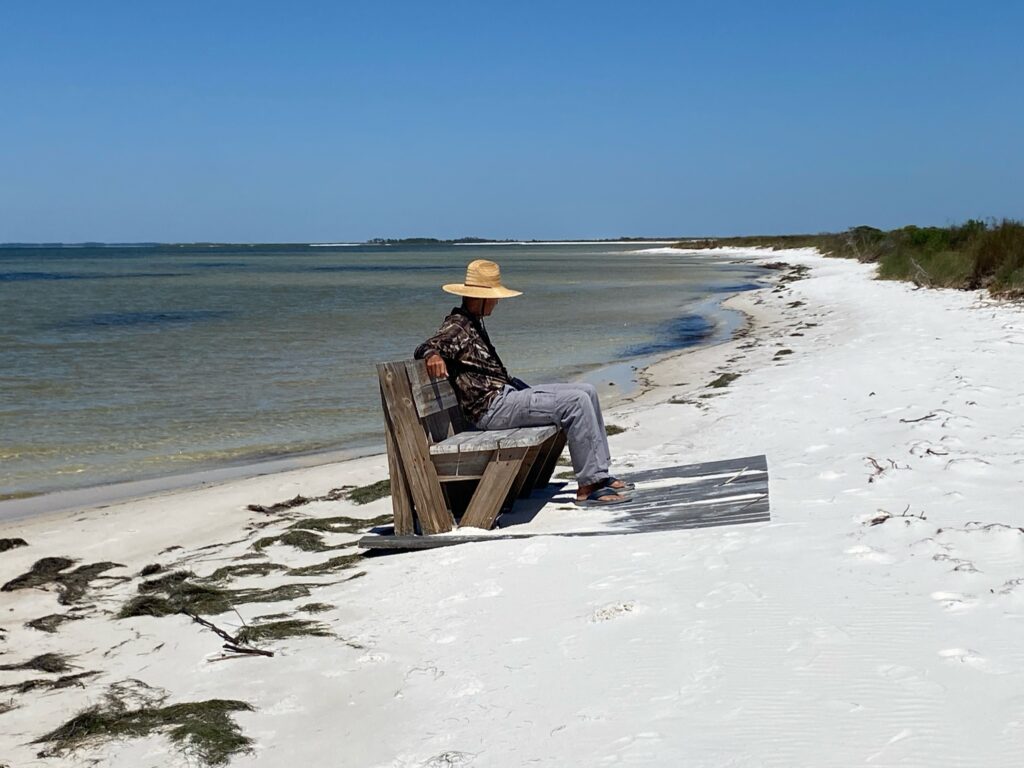 The island has miles of trails for biking and on the east end of the island the 9-mile long state park protects more than 2,000 acres of coastal habitats. There are no traffic lights and only one stop sign in the entire county. There are no big-name hotels or touristy attractions. There are mostly bed and breakfast homes and very few condominiums (only 3-story allowed) and thus it is a quiet, small community.
Each year when we returned to the island we talked about how wonderful it would be to actually live here. In fact, last year (winter 2022) on our annual RV trip, we stayed on SGI for 12 days mid-trip and then again for another week at the end of our vacation because we wanted our last memory to be in our happiest place.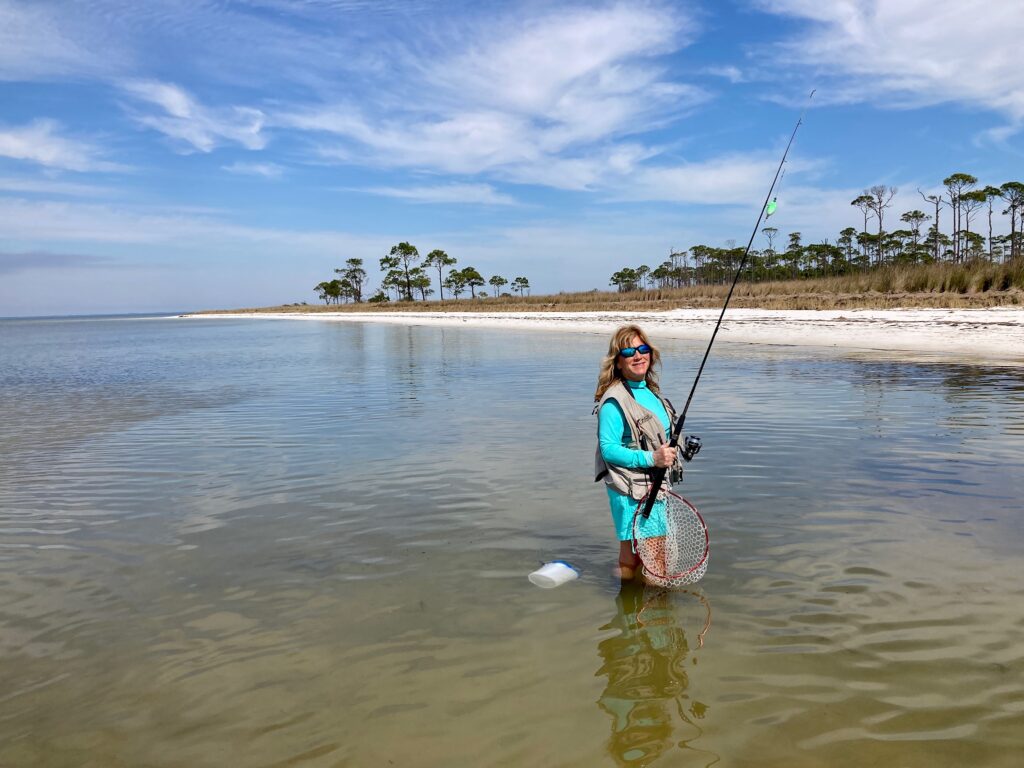 This year (2023) when we arrived in SGI it felt like it was the time to finally make SGI our home. We talked it over and decided, "let's do it!" But of course, it really wasn't that simple. We love our MD house and we worked hard to make it the perfect home. More importantly we will be leaving almost all of our family. The hardest to leave will be Jason, Lizzy and our grandsons, Angus (5) and Emmy (3). We contemplated what it would be like to be so far away from them and everyone else. Currently, we travel in the RV leaving from Maryland 3-4 months a year. Now, from Florida, we'll travel back to MD for Thanksgiving, Christmas, and other times of year and we certainly hope everyone will come down to visit us and thus, we believe that we will still miss everyone, we can have the best of both worlds.
We had specific criteria: bayfront, white sand beach, no marsh, pier, deep water, boat lift, swimming pool, room for guests, and great neighbors. There was only one house for sale on the island that met our criteria or at least with a few upgrades and changes it could be modified to be the perfect house for us. We toured it, loved it, met our awesome neighbor, Doug, and …..now, it's official!
PLEASE COME VISIT!!!
1419 E. Gulf Beach Drive, St George Island, FL 32328