Towing a boat?
There was a lot to consider when we started looking into towing a boat behind our RV. The biggest factor was the tow weight. We had to take the overall weight of the Unity fully loaded (all gear, equipment, full tanks) and add to it the total weight of the boat (engine, T-top, Minn Kota, all gear, and gasoline). The total combined weight couldn't exceed 15,430 lbs.
We had other concerns, like how would the van do pulling a trailer/boat and how well would it handle boat ramps?
Also, we knew if we were gonna jump in we might as well do it with a nice boat and a really good trailer. We wanted a dual axle trailer and a boat with a really shallow draft. After 3 years of paddling the canoe we also wanted comfort, a min 140hp, and options like a trolling motor, lots of rod holders, live well, and flat decks for fly fishing.
After researching and looking at boats online, the PERFECT boat became available! We drove to Glouchester, VA to check it out. It was everything we wanted. But before we could jump in, we had to know the full weight of the van, boat, and trailer. As luck would have it, unbelievably there was a cement company literally across the street with a truck scale.
First we pulled up the RV fully loaded and weighed it and we were under the 11,000 lb. maximum. Then we weighed the boat on the trailer and it too, was under the maximum. And so, our adventure with towing a boat began.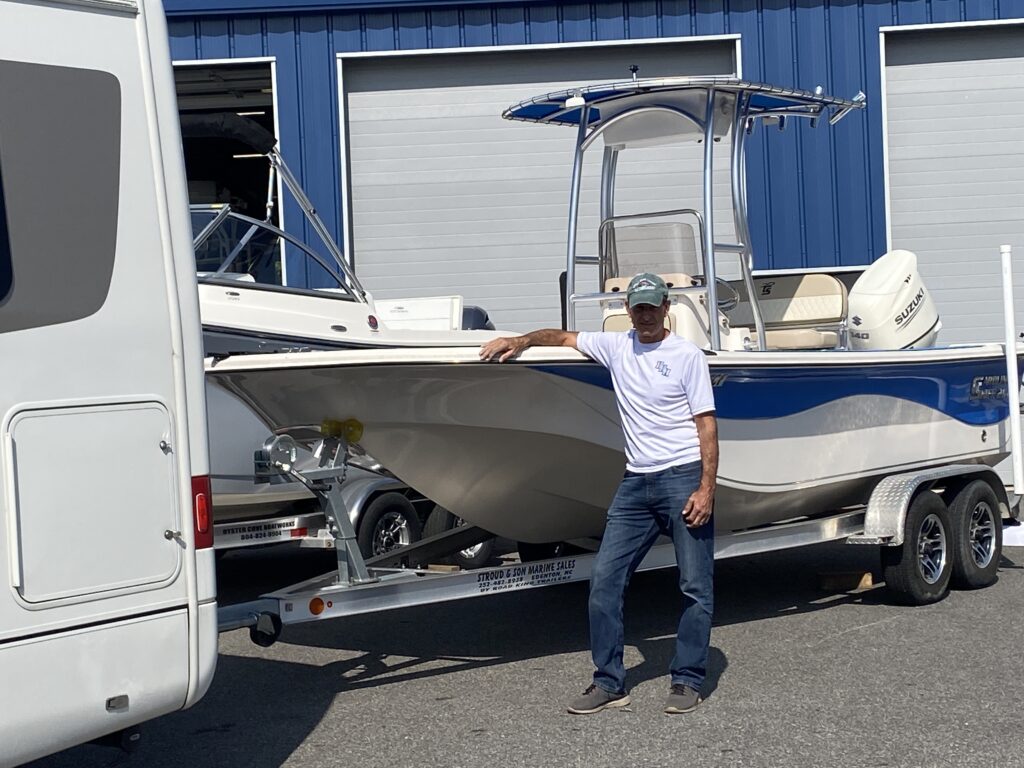 We've been on the road for about a month, towing the boat from Maryland to Florida and we've had zero issues! It's been great! Actually, it's been better than great…it's been AWESOME!!