Photos from HoHum RV Park, Carrabelle
Photos below…click a photo to open the photo gallery.
Carrabelle is a charming coastal town and working waterfront with miles of pristine white sand beaches. It has deep-rooted marine history and small-town nostalgia. Carrabelle is unlike any other coastal community you've ever seen. The quaint downtown area is just a few blocks and has the World's Smallest Police Station tucked inside a phone booth. Famous for Apalachicola Bay oysters the city lies on the converging point of three freshwater rivers with the Gulf of Mexico.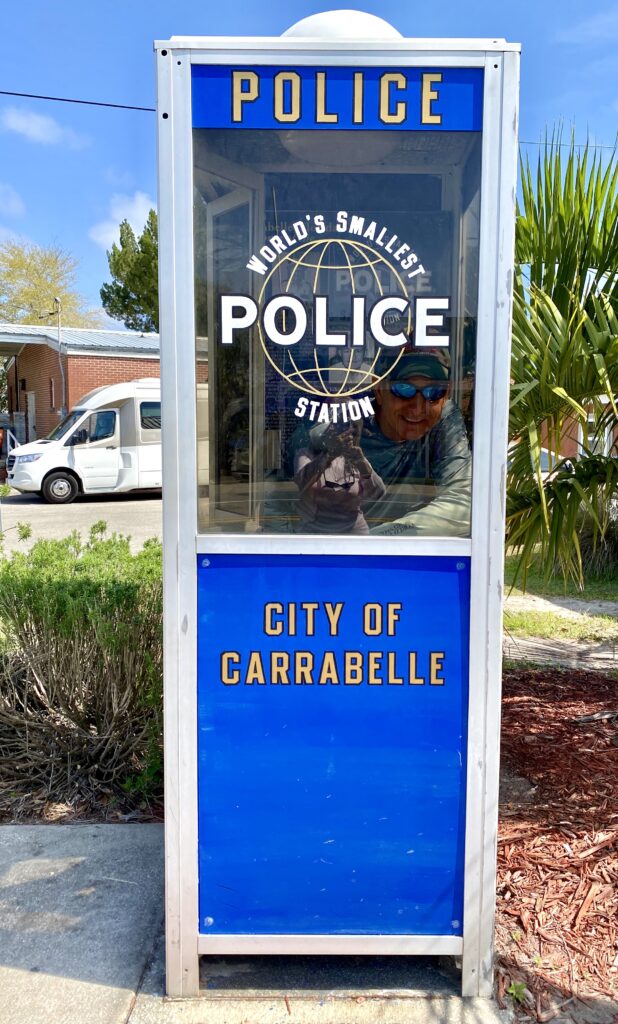 In the early 1960's, Carrabelle's police phone was located in a call box that was bolted to a building at the corner of U.S. Highway 98 & Tallahassee St. The city had problems with people making long distance calls on the phone. Also, when is was raining the policeman would get drenched while answering phone. So when the telephone company decided to replace its worn out phone booth in front of Burda's Pharmacy, Johnnie Mirabella had the great idea to solve both problems at once by moving the police phone into the old phone booth.
Looks like they have their prime suspect inside!
Favorites: Our BEACHFRONT campsite. Breathtaking view, white sand, gorgeous sunrise and sunsets. 10-steps to our canoe. The entire town! So quaint. People so nice, friendly, respectful. Seems like a great place to retire! 😉 Great fishing! Super fun bar and restaurant for hanging with the locals: Fathoms Steam Room and Raw Bar. The BEST baked oysters we've had anywhere….and that's sayin' a lot!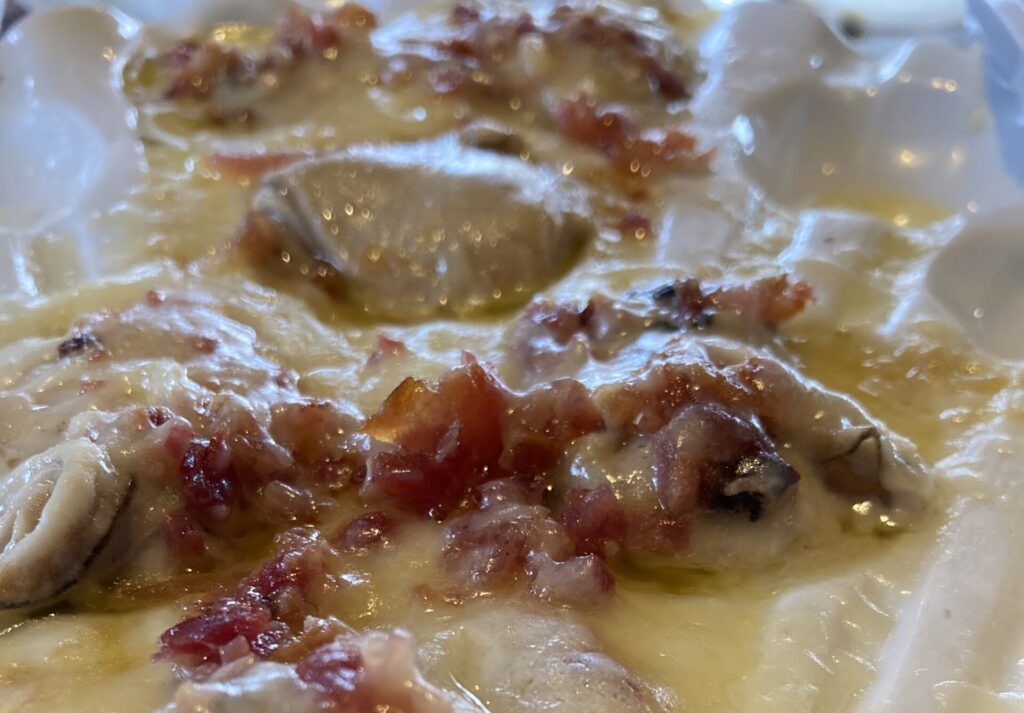 Fishing: It seems like each day we catch 2-3 different species of fish. Highlight…each of us catching a LARGE Gaff Topsail Catfish and each of us catching a LARGE Red Drum aka Redfish. Red Drum are awesome eating! Smaller catfish, whiting, bonnet head shark, silver perch, trout, Sting Ray, Spanish Mackerel, Hardhead catfish. UPDATE: Cary caught this beautiful 28″ Red Drum just walking up the shoreline in the grasses. And the next day, a 22 incher.