Panacea is another quiet Forgotten Coast town. The Federal government bought up approximately 70% of the land and it's all protected wildlife refuge and natural coastline.

We visited the Gulf Specimen Marine Laboratory in Panacea. You could miss it if you weren't looking for it. It's down a back road in an unpopulated neighborhood. They focus on north Florida sea-life such as seahorses and hermit crabs, emerald eyed spiny box fish, electric rays, native fish species, stingrays, and red and white spotted calico crabs.
Certain tanks, like the shark tanks and Moray eel tanks are "Looking Only" while others you are allowed to touch what's in them. Kids from a local school were learning about stingrays. They had the opportunity to feed them.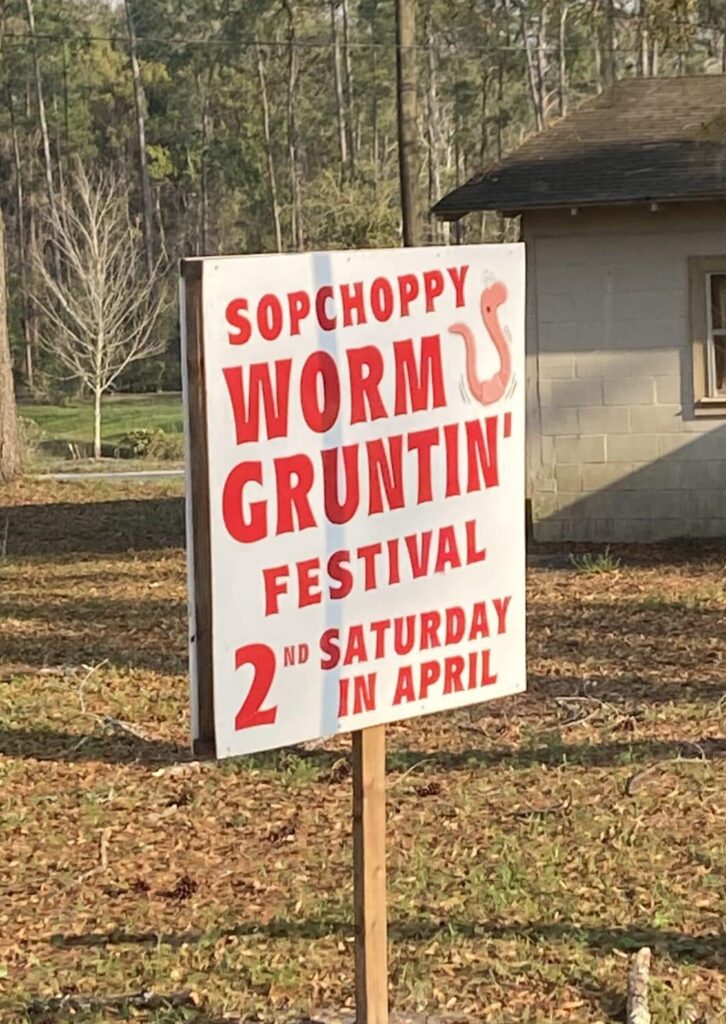 WORM GRUNTIN' FESTIVAL
Saturday, April 8th. Care to join us?