Voyage #2….Florida
February 12 – March (maybe April) 2021
First of all….we are waiting to leave on the 12th because on the 11th our daughter-in-law will be giving birth to our 5th grandchild! A baby girl!! Noah will be a big brother!! We are sooooo excited!!!! We couldn't bear to be on the road and risk being without cell service and that's why we're waiting. They live in California, so maybe we'll head west! 🙂
Our plan…CATCH FISH! 🙂 and use our 16′ inflatable canoe to paddle around miles of islands and rivers….but only salt water!!! Evidently, alligators cannot tolerate salt water due to their lack of salt glands to pump out the sodium which will increase the level of salt in their blood and decrease the level of water in their body resulting in extreme stress or death.
This trip to Florida we're bringing our 2-man/woman tent so we can stay overnight on outer islands. 🙂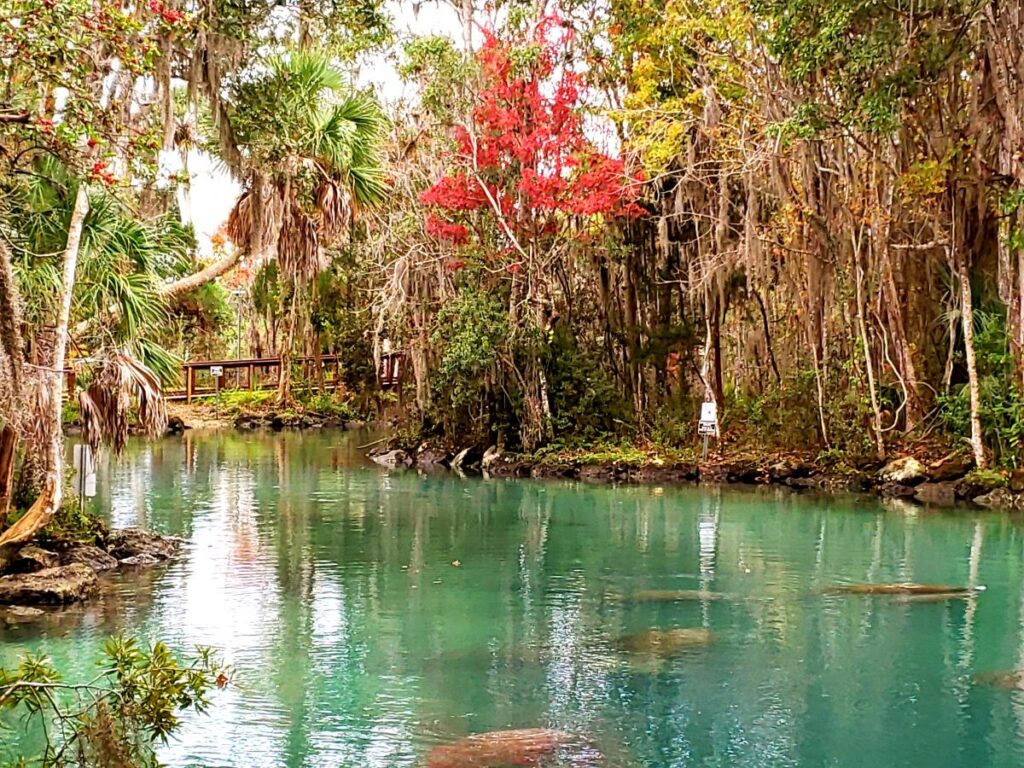 We're gonna swim with Manatees!!! Our friend Caroline told us about Homosassa Springs State Park where, if you choose, you can swim with manatees! Hell, yes!!!
How to Book a Campsite:
It's crazy booking campsites and planning a trip relative to availability. First of all you have to decide on a general plan….south to north, east to west, dates to start, dates to end, duration at each place…but then…the location you wanted to be in early on in the month is only available later on in the month. Now what? Change the trip all around?
Haha! Why not?….we're retired! We can go one way and then change our minds and go completely the other way! Thank God for our blessed life!
Booking campgrounds is a trip. We're catching on as to how it works. Other RV'ers book all kinds of days, weeks and months just to make sure they have something on the books. Then another date or campground they'd rather stay in opens up, and they cancel the first reservation and book something else. In the meantime, we've set up dates and locations and made our reservations, BUT through a really great app a fellow RV'er told us about, we get alerted immediately that a campground we really wanted opened up (from the other guys cancellation). What do we do now? Book the place we really wanted and cancel the reservation we already made? And now does that mean our dates and travel plans all have to be switched around? Well, maybe! Life lesson…ya gotta be flexible!
As of Sunday, Feb 7, 2021 we've mostly figured out Feb & March and thru the 4th of April.
Remember: First priority…catching fish!!!
Check our Route Map for details.
Do you have the Google Earth app? If yes, Click on map to see our Port O'Calls.
If you don't have Google Earth installed, by clicking on the map Google Earth will ask if you want to download the app.